A click that will cost you nothing can make a world of difference.
~~~
Furr Angels: For cats, dogs, and the human companions who love them:

Read Hilda's story
&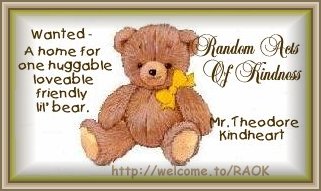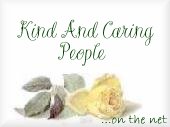 Katie
Is A Member Of
Kind And Caring People
On The Internet!

Original Site created on March 28, 2000
This Site created on September 6, 2001
Last updated on July 7, 2003
.:.
Remember the Smallest Victims
September 11, 2001
.:. Fragile souls caught in the hands of fate .:.
United Airlines Flight 175 (Boston to Los Angeles)

David Brandhorst, Age 3

Christine Hanson, Age 2

Juliana McCourt, Age 4
American Airlines Flight 77 (Dulles to Los Angeles)

Bernard Brown, Age 11

Asia Cottom, Age 11

Rodney Dickens, Age 11

Dana Faulkenberg, Age 3

Zoe Faulkenberg, Age 8
A statue stands in a shady place,
An angel girl with an upturned face,
A name is written on a polished rock,
A broken heart that the world forgot.
.:.

...